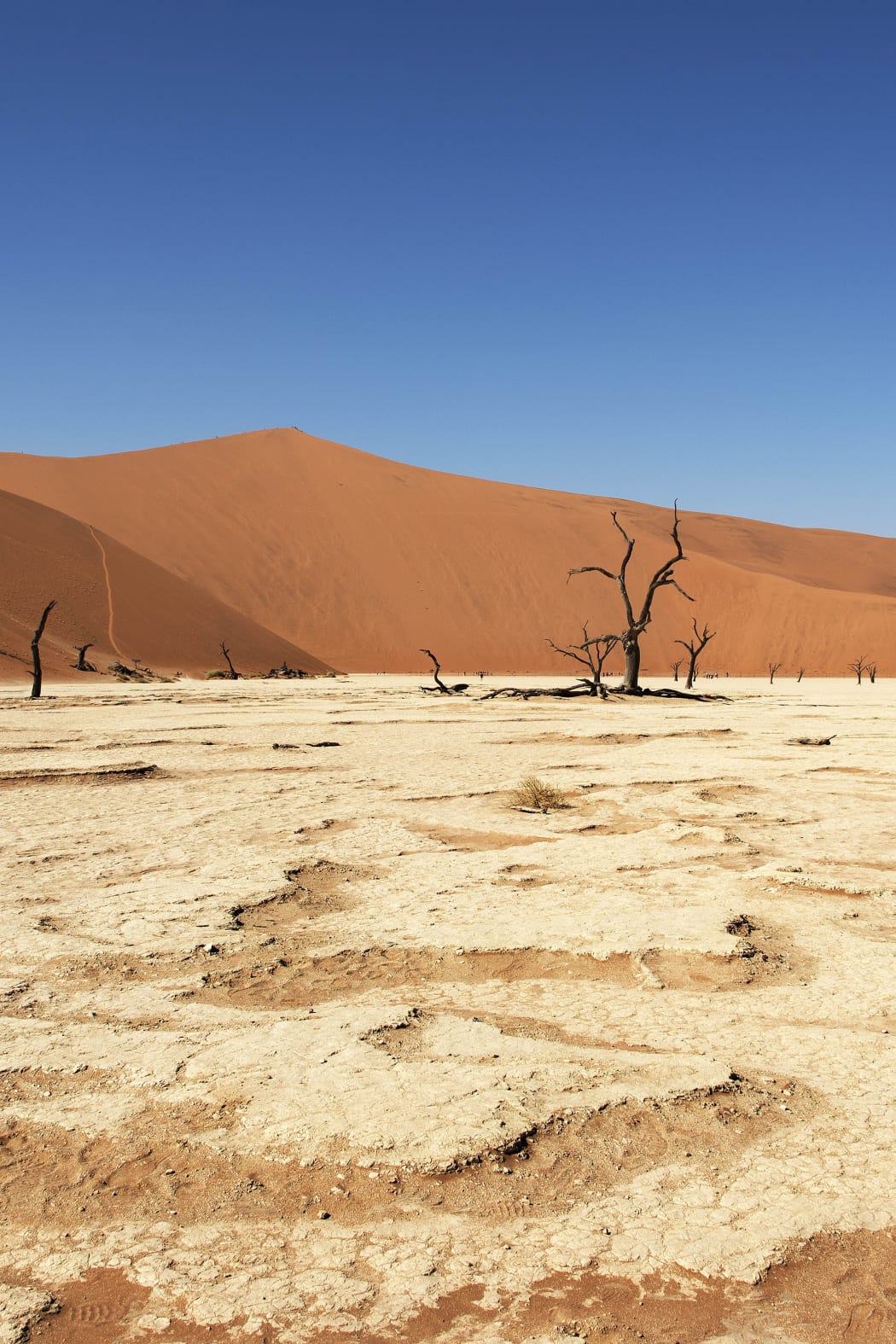 Sossusvlei
In this text, the photographer Karen Winnubst takes us on a journey to Namibia, to the images of her youth and her last road trip there. Her photo series Sossusvlei adorns our gallery in Haarlem with colours that one cannot find in Dutch nature.
"I made the photo series Sossusvlei in Namibia, my native country. I spent the first 8 years of my life there. A wonderfuland special time, which had a great influence on me and shaped me. My love for nature started here. Although we lived in Windhoek, the capital, I was always outside. I remember at weekends we would picnic and play in dry rivers. We spent ourholidays on the rugged coast, with its high dunes. We swam endlessly in the wild and cold sea and had a lot of fun rolling down the dunes. The colours with which I grew up can now be seen in my photography: the blue shades of the sky in combination with the different tints of the sand (yellow and rusty brown) and the brown/black tones of the rocks. These are still my favourite colours. I also learned to appreciate the shapes and structures of African nature: the waves of the sand marked out in the dunes, the irregular forms of dry branches on the trees.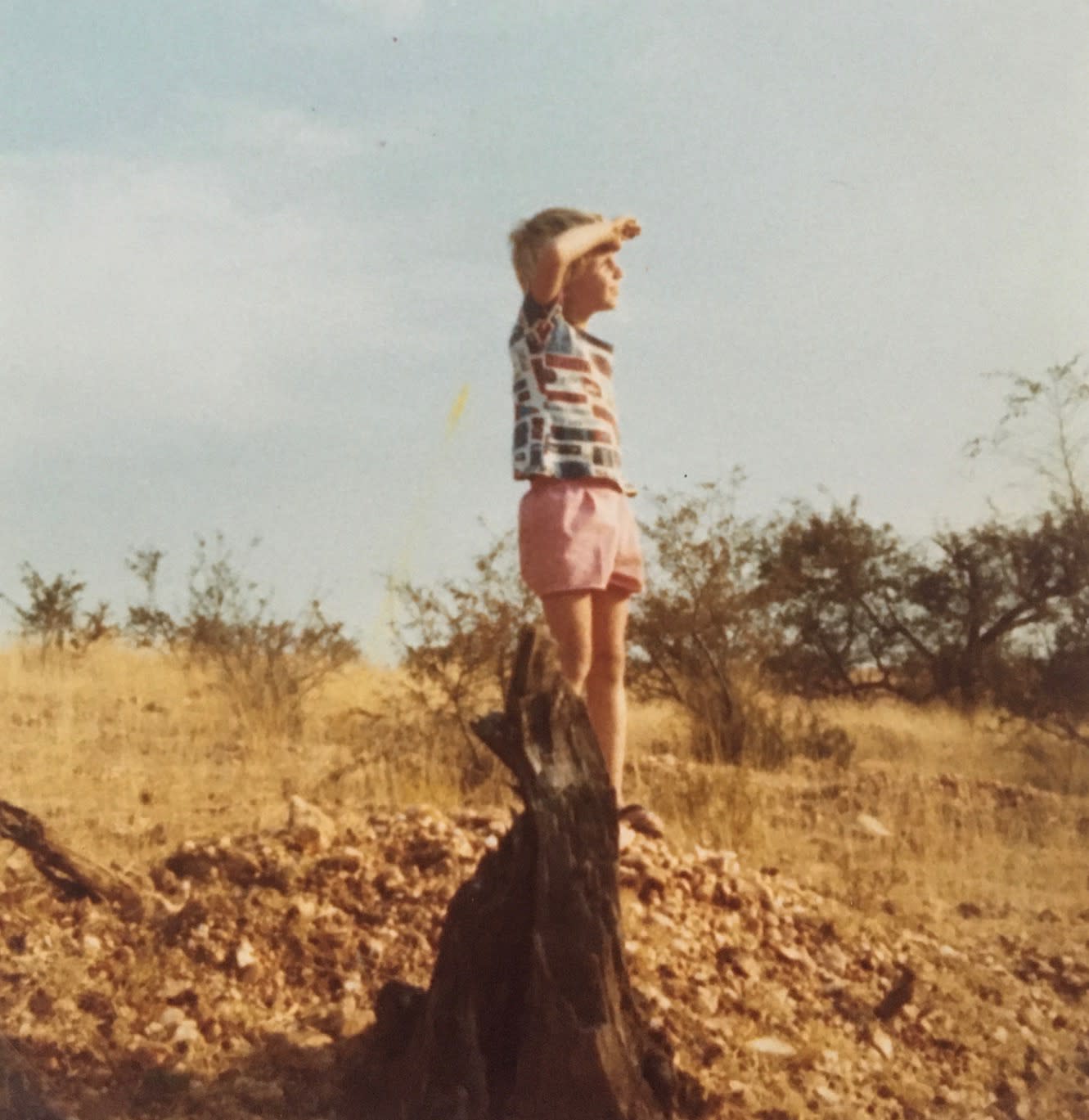 Karen in 1976, Namibia
Two years ago I went on a road trip through Namibia with my children. I wanted to show them my roots, let them experience what I liked so much in my youth. It was beautiful to see my childrenslide down the dunes, screaming with pleasure, or observing the wild animals quietly by the pond in a nature park. One of the highlights, literally and figuratively, was our visit to Sossusvlei. Sossusvlei is a very special nature reserve in the Namib Desert, with enormous red sand dunes. One of its highest dunes is Big Daddy, which is 325 meters high. This dune borders the Deadvlei, a dry clay pan with black dead trees. It is quite a climb, up along the edge of the dune. I left it to the children and enjoyed watching them running, jumping and rolling down again. They seemed so small and insignificant, in relation to the grandeur of the desert.
The insignificance of mankind, the structures of the clay and the trees, the colours, all these elements offer a truephotographers' paradise in my eyes!"
Sossusvlei III, 70 x 105 cm, Edition of 10, €1,850
Sossusvlei II, 70 x 105 cm, Edition of 10, €1,850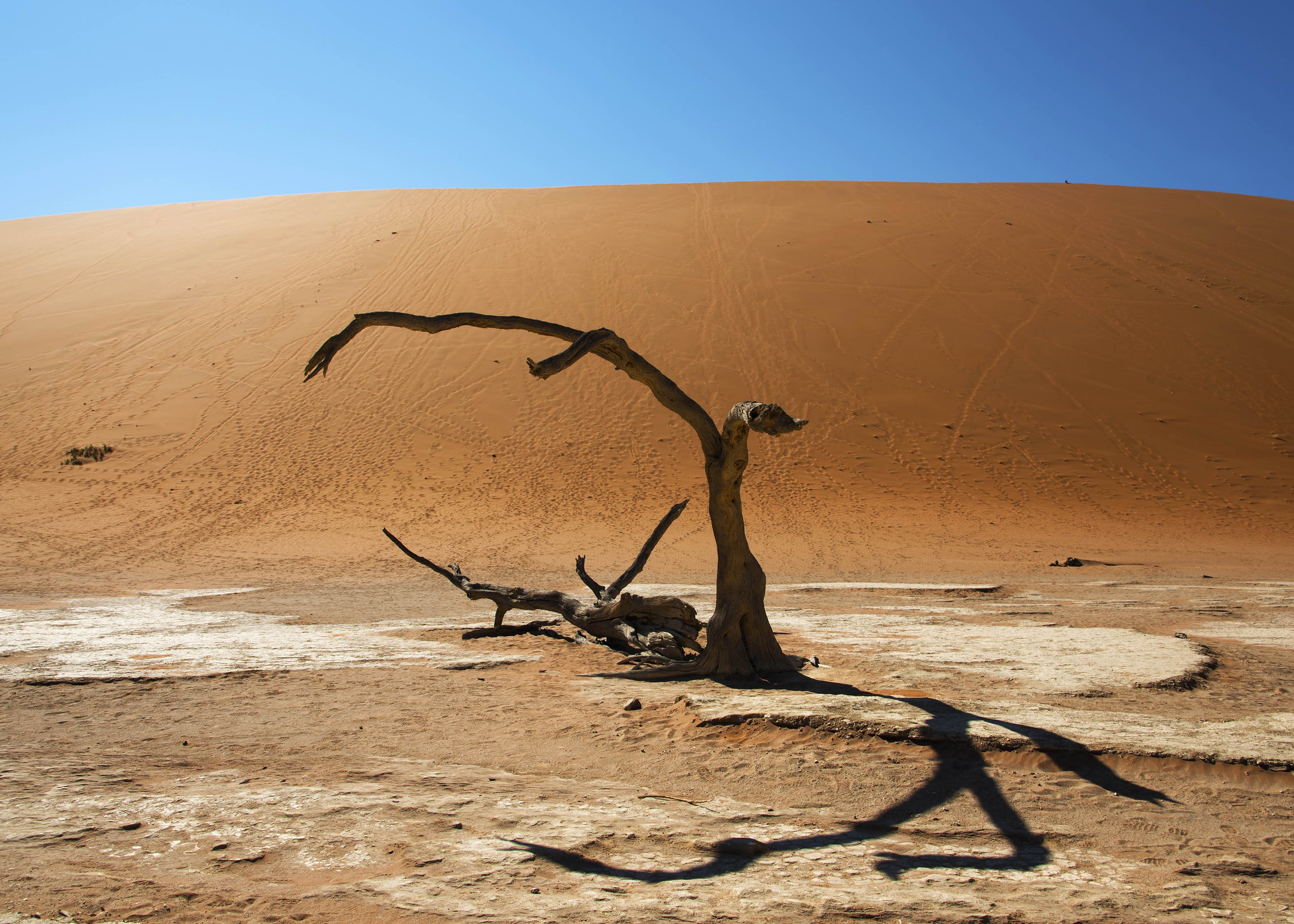 Sossusvlei I, 70 x 105 cm, Edition of 10, €1,850